Stall Decorating
Stall Decorating Contest:  Our 5 day theme is "Christmas in July."  Everyone is encouraged to decorate their stalls incorporating this year's theme.   The 5 Day committee and instructors will vote and the top 2 groups will get a $50 Pizza Hut Gift Card.  Participants that are coming without a 4-H group can join another group or do their own decorations as open participants.  Staple guns are available in the office.  Please note:  all the staples have to be removed by the end of clinic.
Smiley Award
This award is for an individual that has maintained a positive attitude during the entire clinic and has demonstrated our 4H values. Youth and adults can vote for this individual via a secret ballot
The Ripple Effect Award
This award is generously donated by Tracy Fox for youth who have demonstrated 4-H values and have been seen helping and teaching the next generation.
Prizes
Prizes are given out throughout the clinic. Everyone is encouraged to volunteer at clinic. There is a lot of work to be done setting up between classes, picking up trash, running errands for instructors, etc. Prizes may be earned for volunteer participation.
Golden Nuggets
Golden nuggets are given to those with the cleanest stalls and full buckets of water. Nuggets are given out every night and can be traded in for a bag of horse treats and candy!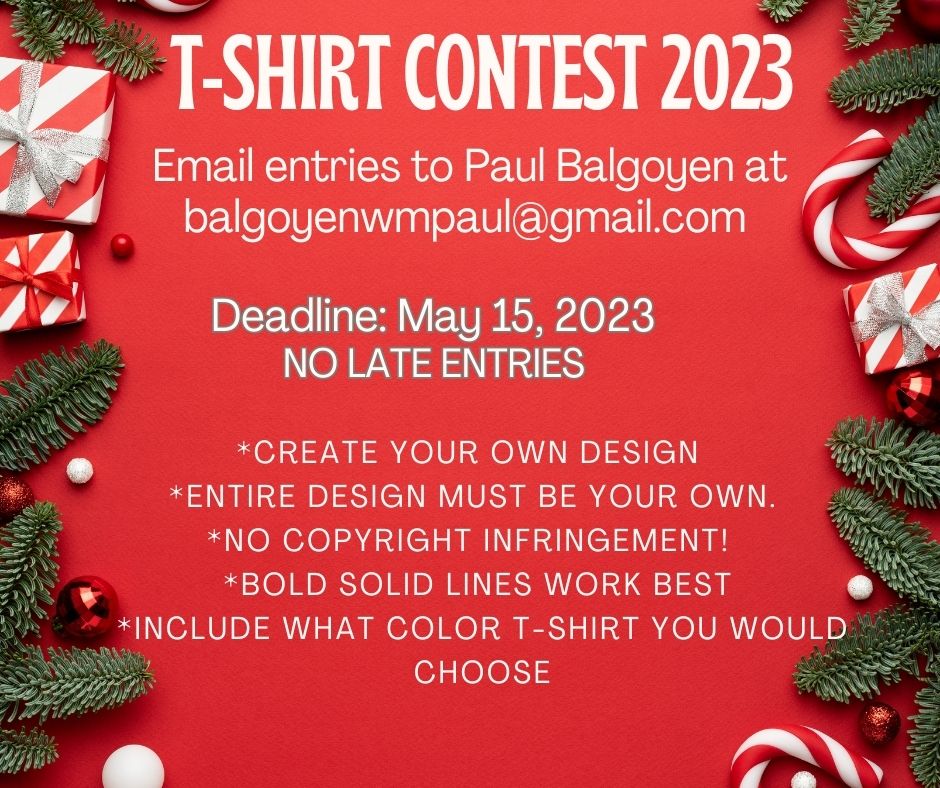 2023 t-shirt contest is now closed! Thank you for your submissions. Create your own unique design to be on the front of this years t-shirt.
Email JPEGs or PDFs of your design to Paul. Please include: *your design in bold, solid lines. *your color choice for the t-shirt